Bling Nation, Inc.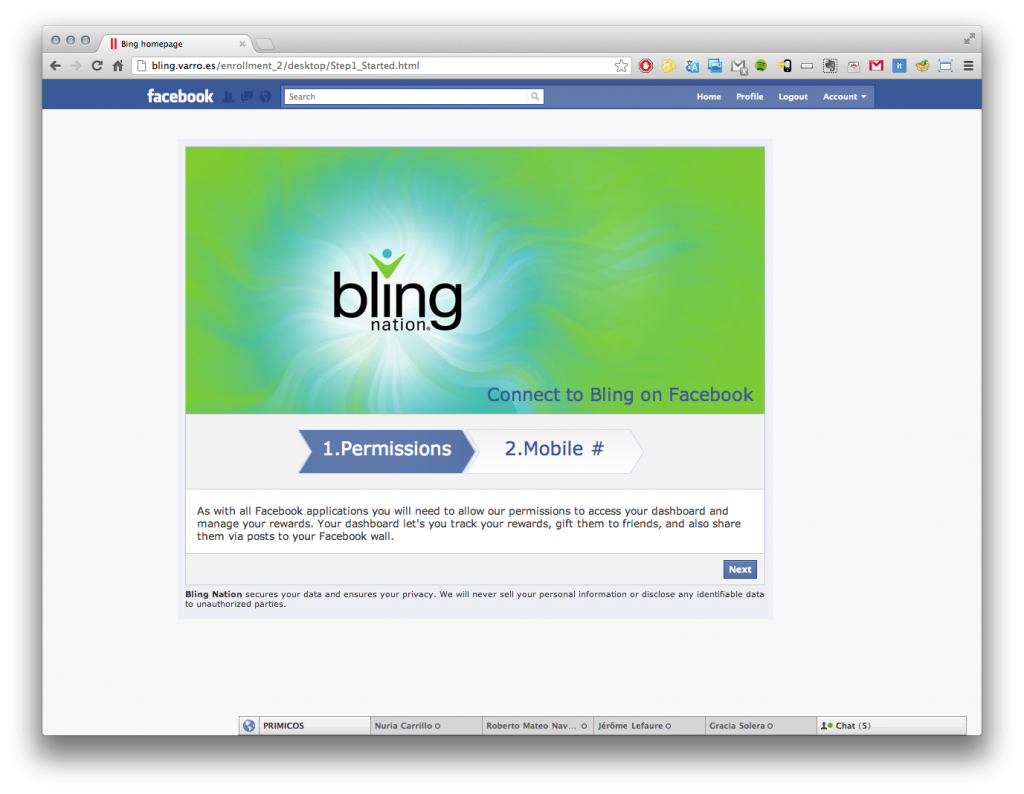 Design and programming (html 5, php, mysql, Ajax) pages for iphone, ipad, android and desktop computer.
Bling Nation, was a startup company based in Palo Alto, California (USA) who won a large amount of risk capital to establish the first set of small-value payments with contactless NFC stickers associated with mobile phones.
The company started its activity in 2009 and in 2011 had to suspend the service without reaching its full potential.
In Varro.es we handle the design of user interfaces for different platforms. Always with usability in mind. You can see some examples of interface design work done below.
zstore
css styling of source html from provider
coupons gallery localized
interaction with (customized) google maps
(click on letters)
Offers grabbing
Enrollment(facebook)
Enrollment2(facebook)
Enrollment3(facebook)
App(facebook)
This post is also available in Català.
Area • Layout
•
Media • Web